OXS Thunder - 7.1.2 Gaming Sound System with Neck Speaker
---
True Dolby Atmos® 7.1.2 | First Satellite Neck Speaker | Built-in Subwoofer | PS5, Xbox & PC | Music & Movie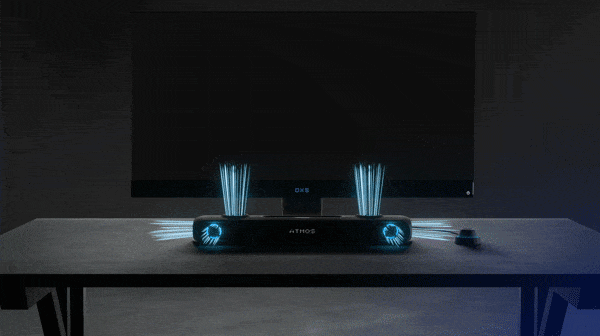 OXS Thunder
Take Game Audio to Next Level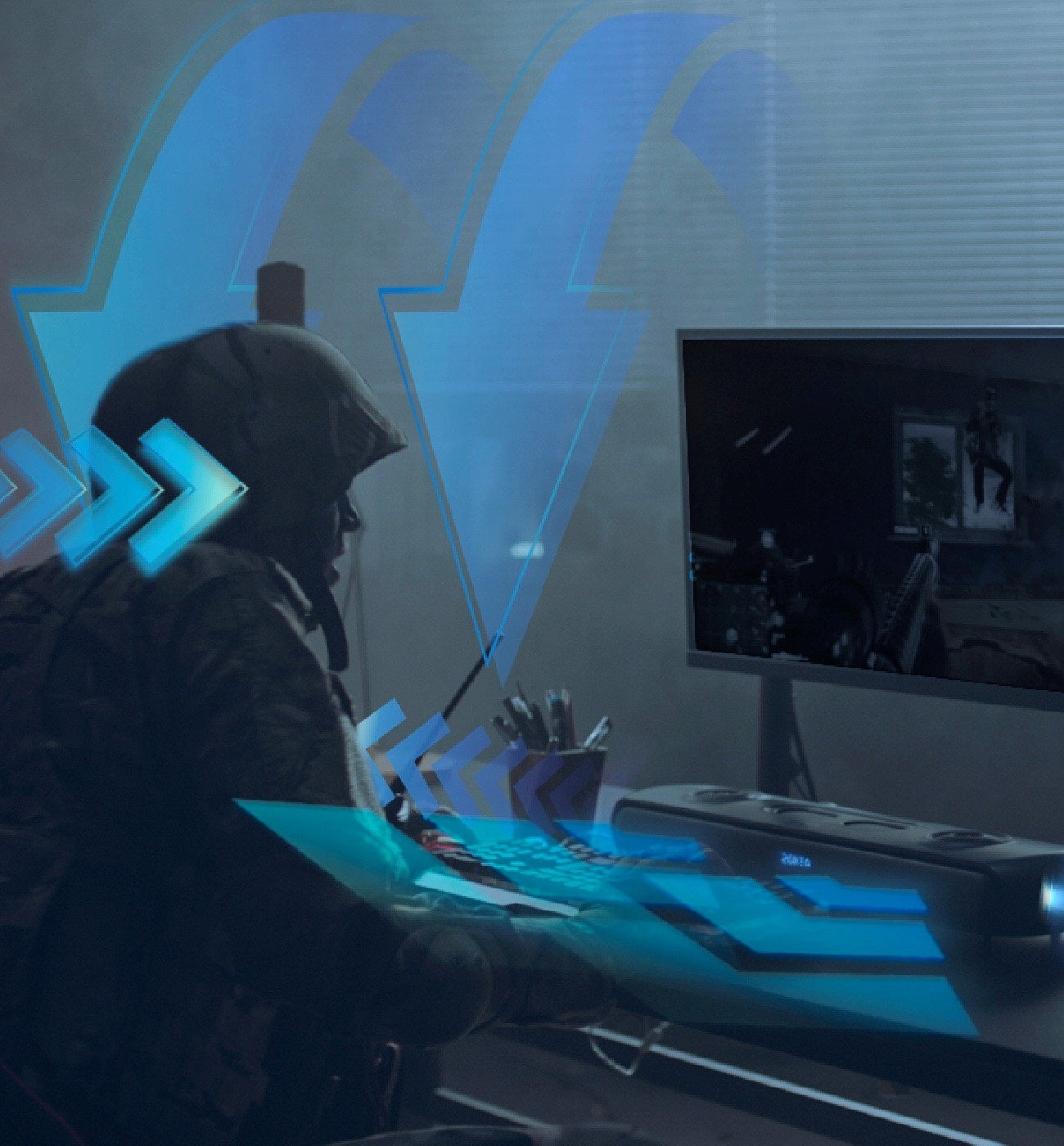 True 7.1.2 surround sound
10 fine-tuned drivers follow closely to a Dolby-designed acoustics arrangement concept so you can pinpoint your enemies and spot the siege from up to 9 directions – before it's too late.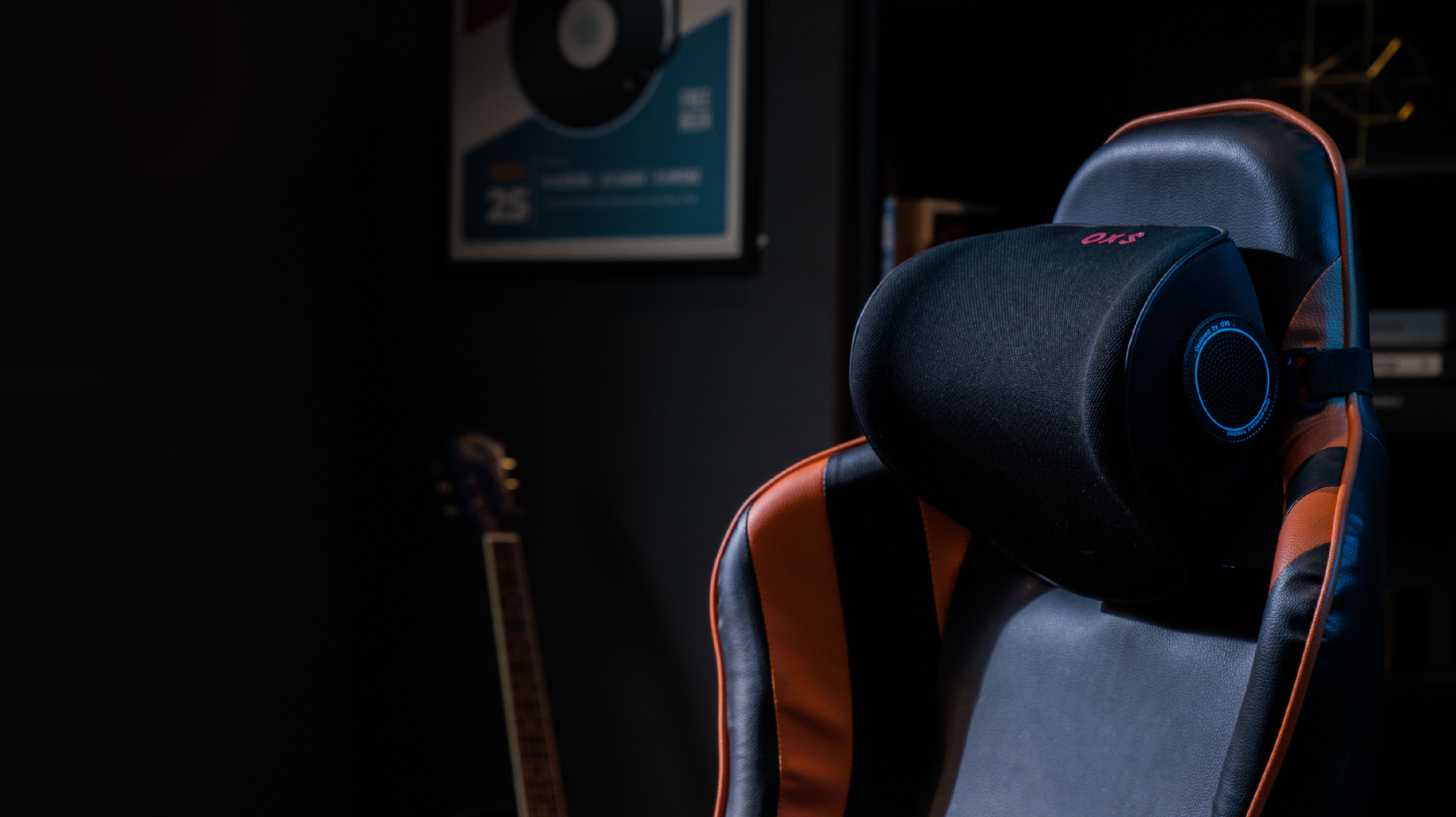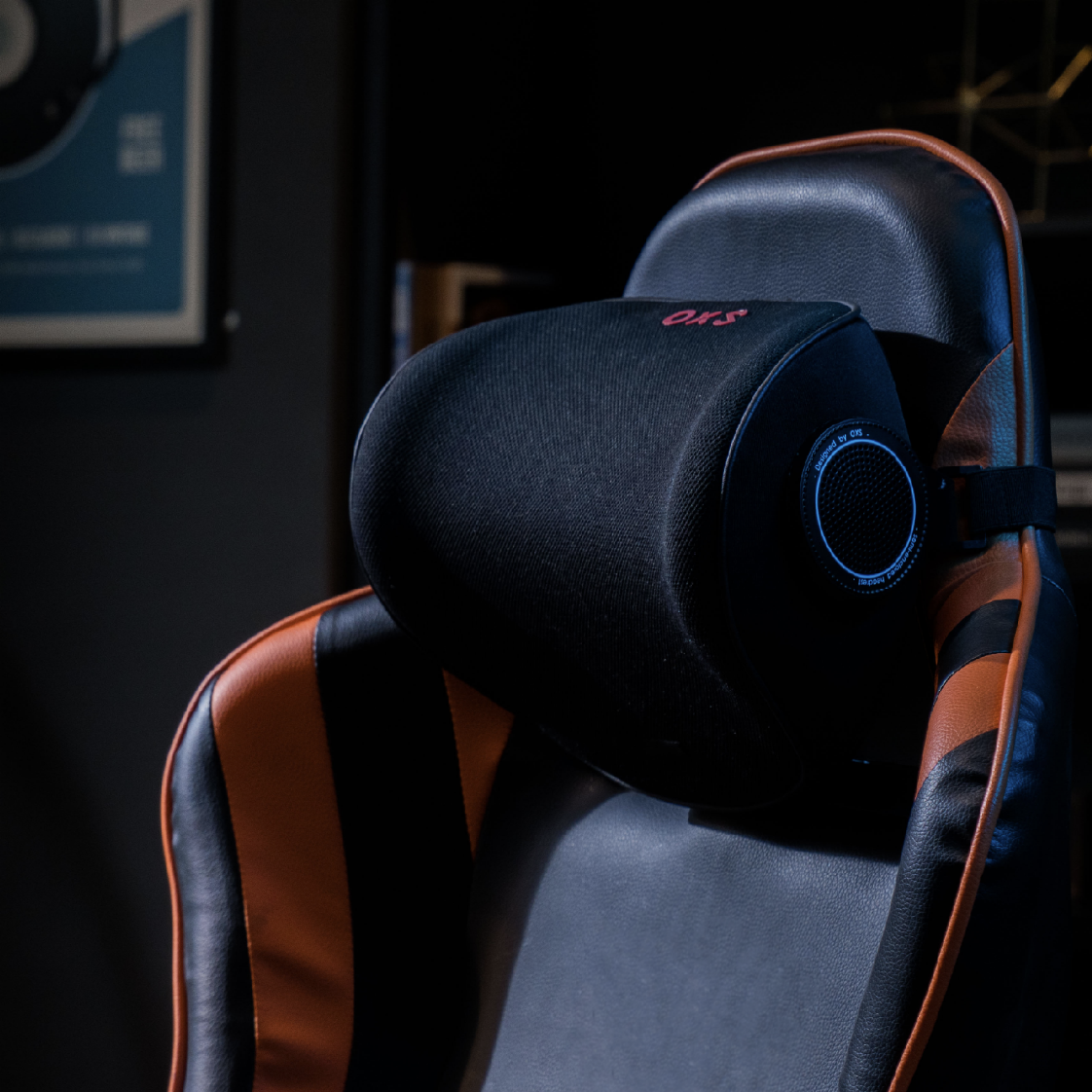 Satellite neck speaker
As part of the surround audio space, the wireless satellite neck speaker adds 2 more channels from behind your back to deliver true 3D surround sound. With 5.8G ultra-low latency performance, you can feel the zombies are getting closer to you.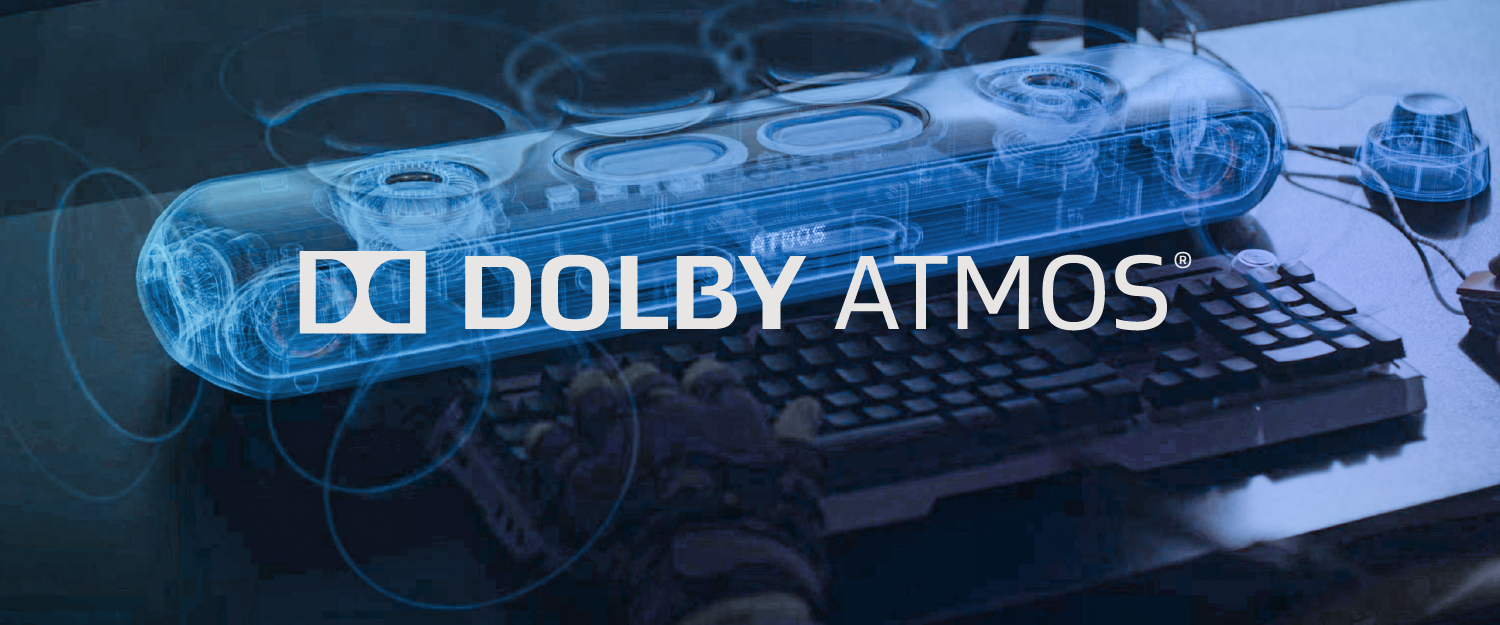 Certified by Dolby Atmos®
OXS Thunder puts you in the middle of the action by precisely placing each sound around you in a three-dimensional space.
Compatible with Dolby True HD, Dolby Digital, Dolby Digital+. ³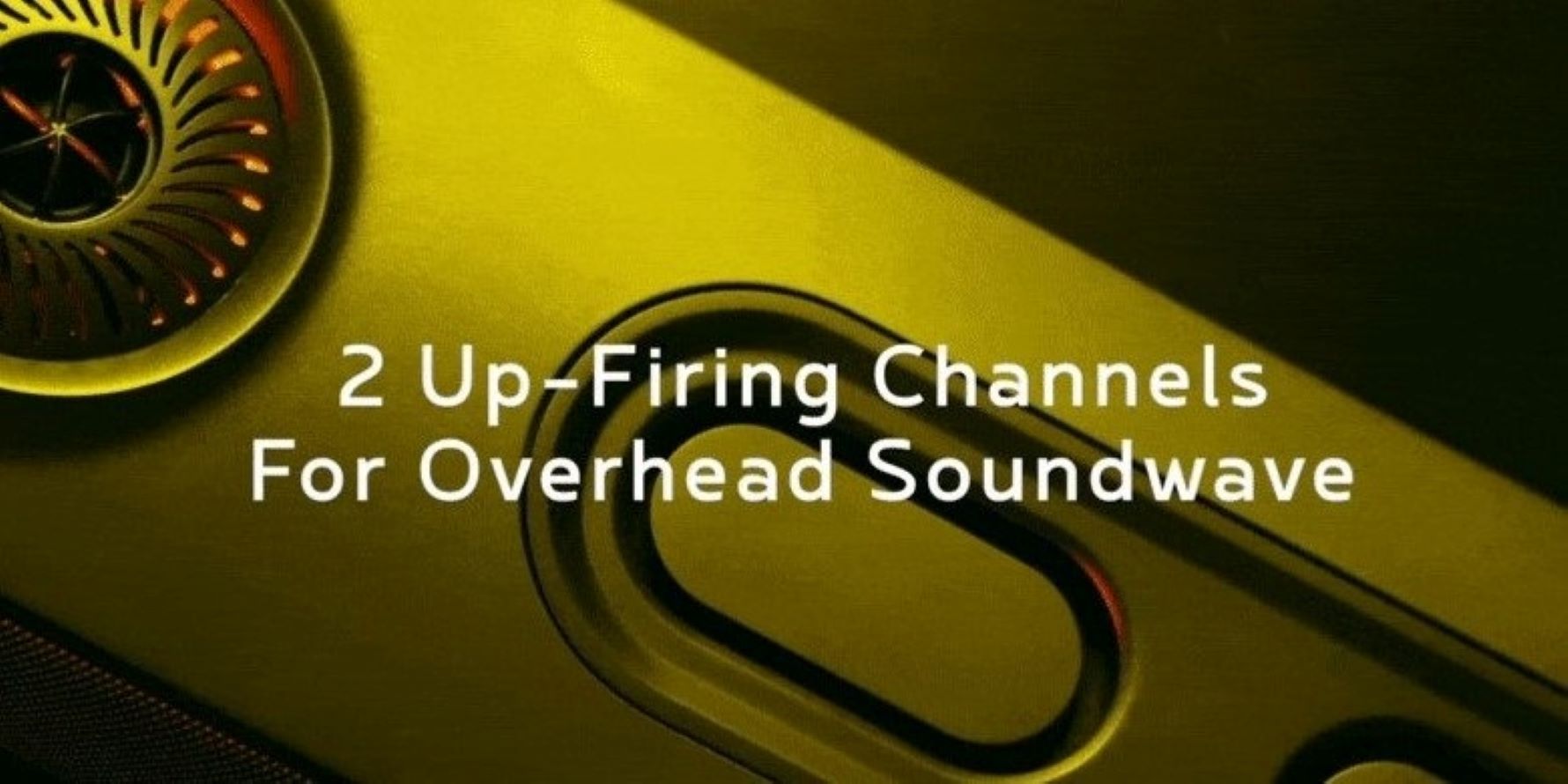 Overhead sound wave
Sink yourself into the battlefield in all directions. The 2 up-Firing speakers push the sound wave up, then bounce off from the ceiling. Feel the impactful overhead sound hit, as objects hover by.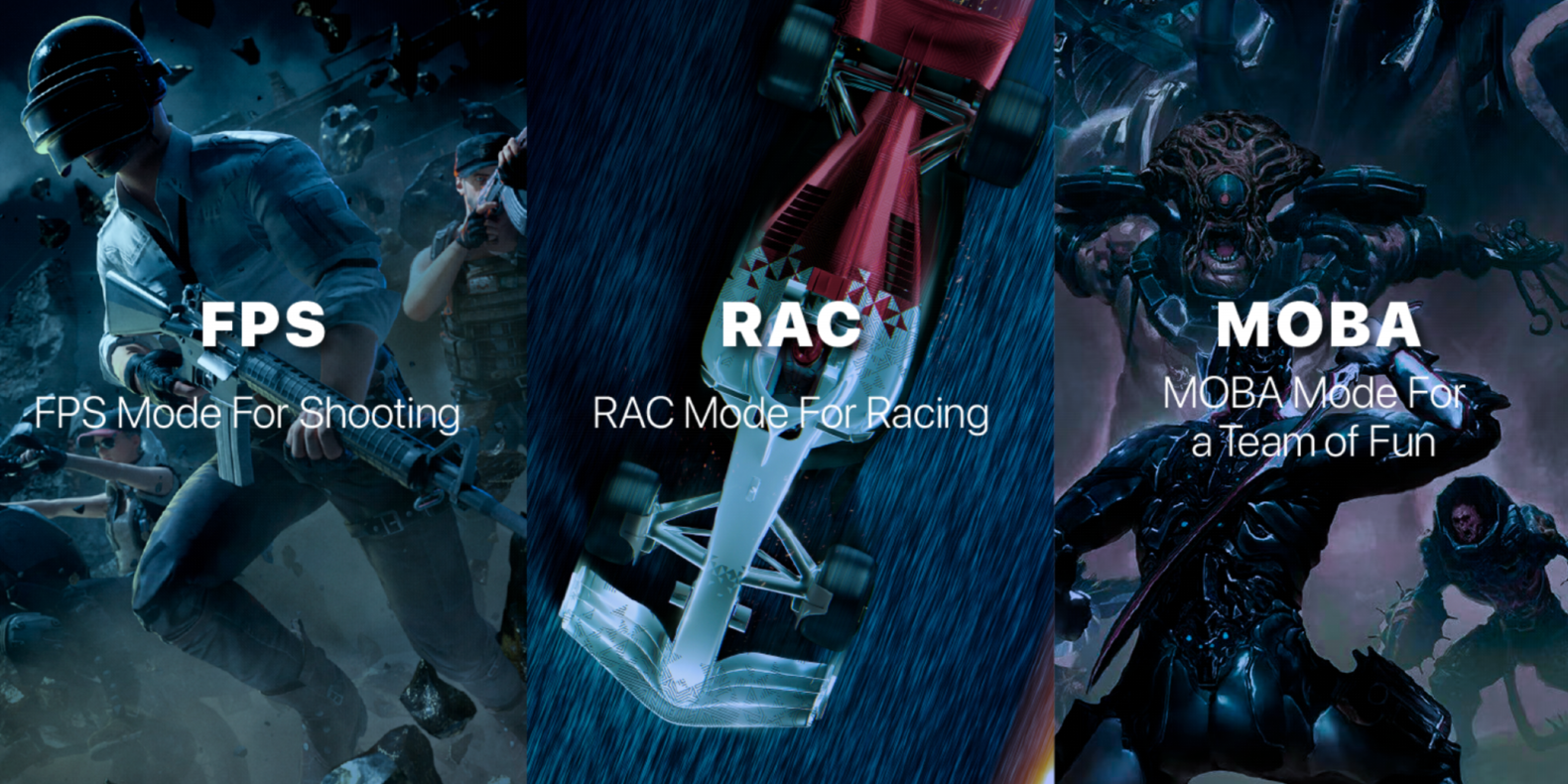 Distinct game modes
Switch to FPS mode to get ahead of your opponents from the enhanced footsteps. Turn on RAC mode for a realistic sound that you can hear every trail breaking you make and the roaring engine.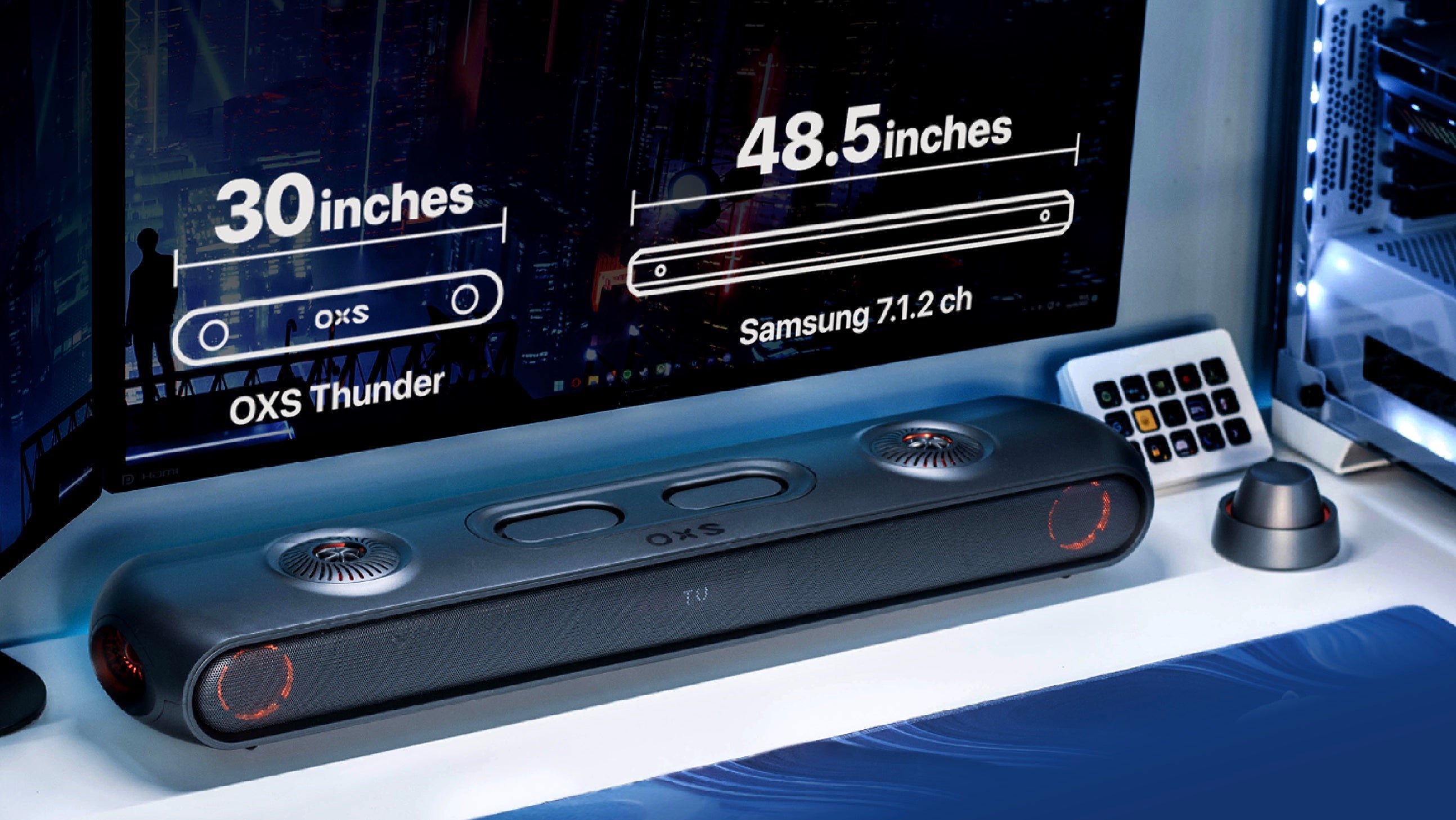 Sleek yet Powerful
Jam-packed with innovation, OXS Thunder delivers unexpectedly big sound while the size is 40% smaller. It takes up almost no space under your monitor but fills the entire room with rich 360‑degree audio from every angle.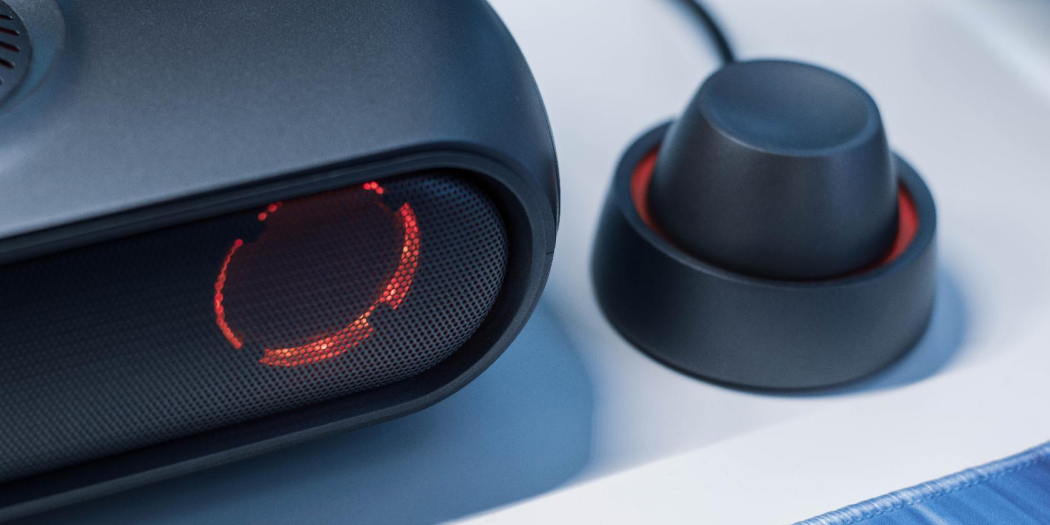 Take control
OXS Thunder is equipped with Toggle Control that let you quickly access the volume and EQ modes. Also, the remote control has all the settings you need. You can change the audio source,switchgame mode or access a custom function saved on the settings button.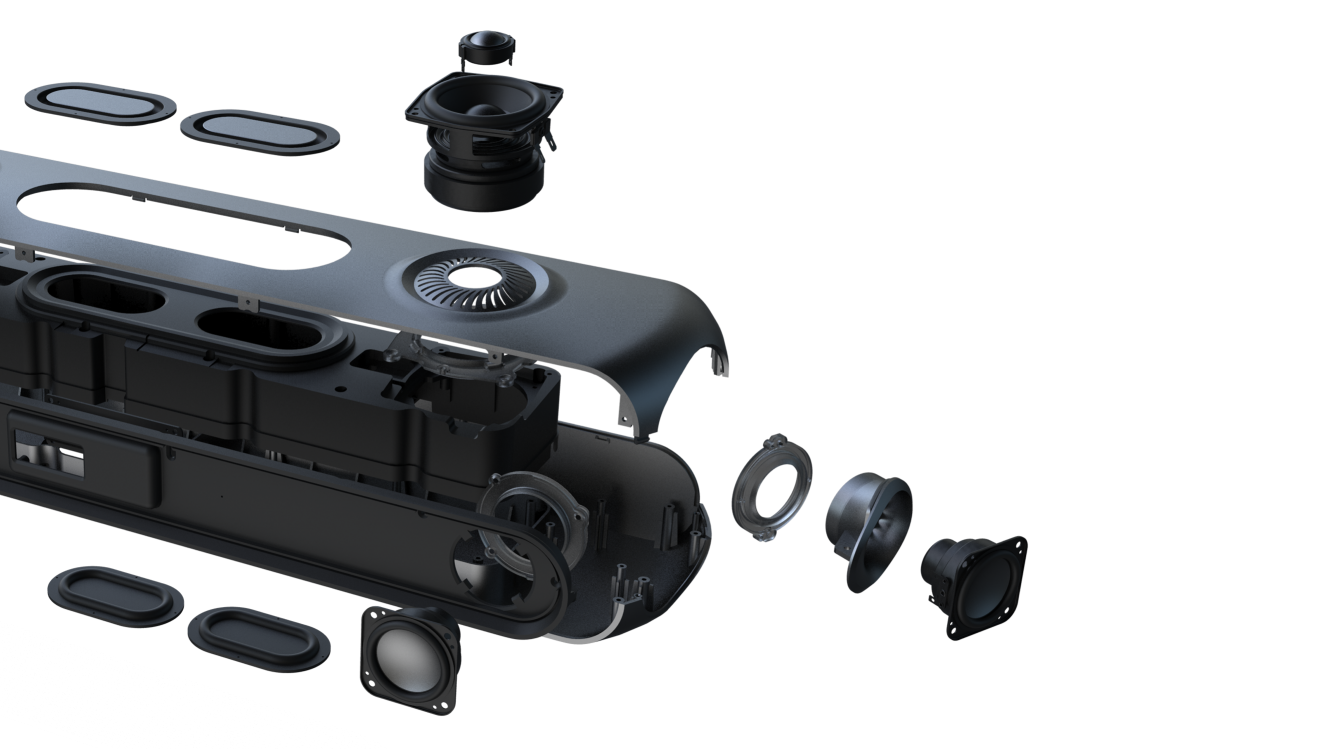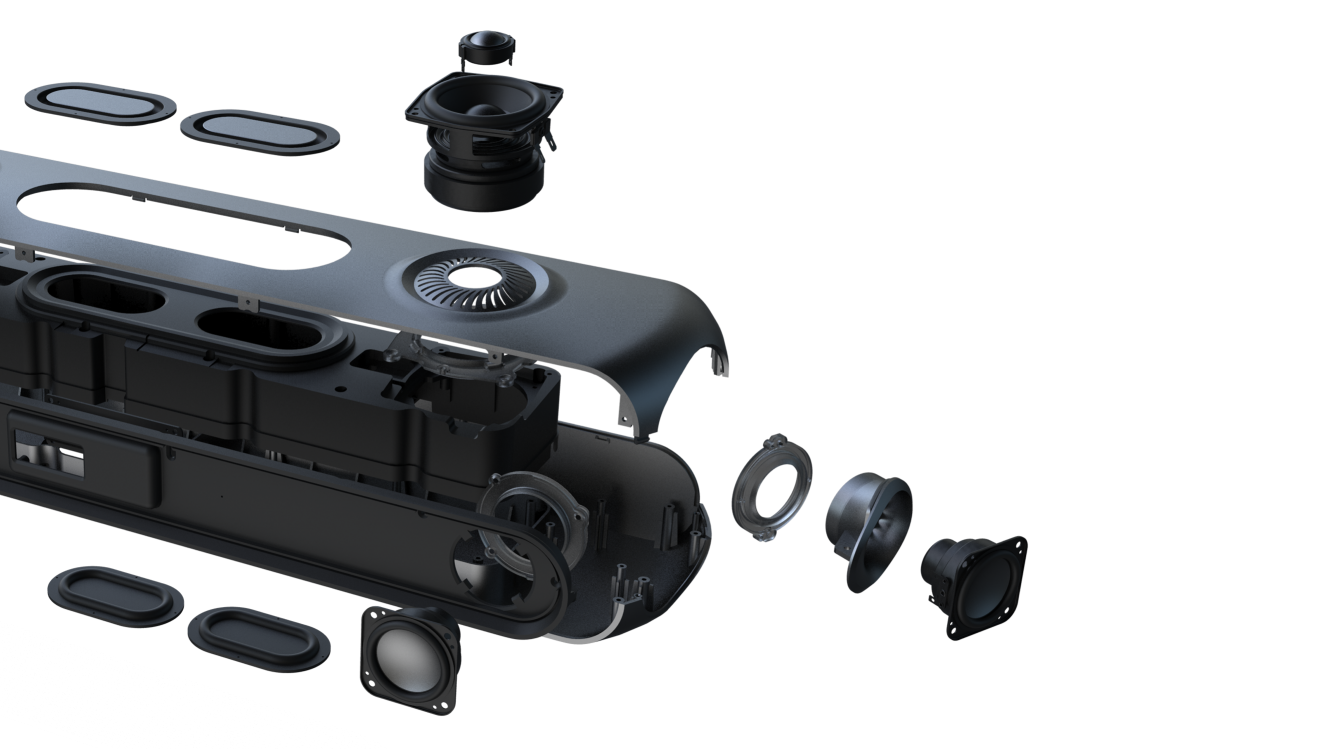 Front channels
2 * 2.5'' full range speaker
Up-firing channels
Coaxial structure with two 0.75'' tweeters and two 2.5'' woofers
Side surround channels
2 * 2.5'' side full range speaker
Specification
Know more about OXS Thunder
What's in box
1 * Main Soundbar (Equipped Trigger Control and Satellite Neck Speaker according to your order)
Adapter
User Manual
Remote Control (2* AAA battery included)
HDMI Cable
Speaker Driver
2 * 0.75'' Tweeter
2 * 2.5'' Full-range Driver
4 * 1.5'' Full-range Driver
EQ-Mode
Standard, FPS, RAC, MOBA, Music
Dimension
Soundbar (W x D x H): 608 x 122 x 78mm (23.9" x 4.8" x 3")
Power
Output Power: 90 - watt
Peak Output Power: 180 - watt
Connectivity
Bluetooth 5.0
AUX-in
HDMI-in, HDMI-eARC
USB-C, USB-A for USB dongle
3.5mm MIC-in, 3.5mm stereo jack
Functionality
DSP
Multi-device Compatible
Channel Volume Adjust
Have a question? We are here to help.
Check out the most common questions our customers asked. Still have questions?
 Contact our customer support.
Our customer support is available Monday to Friday: 9am - 5:30pm. Or call us at: (755) 2660 2007
Will the soundbar work with Xbox or PS5?

Both consoles will work with OXS Thunder using the HDMI port. However, if you want to experience Dolby Atmos® surround sound, it will be necessary that the game you are playing supports it.
What is the latency between the neck speaker and the soundbar?

OXS Satellite Neck Speaker is implemented with a 5.8G chipset, so it will ensure ultra-low latency as long as there is a stable network connection. If your connection is 100+Mbps, you won't feel any latency at all! If you're playing on a network that's only around 40Mbps, a latency of 20ms is typical. Faster networks, such as 5G, are usually below 10ms.
Will I be able to use OXS Thunder for movies?

Yes, of course! With the fine-tuned driver system, you can put OXS Thunder under your TV, and hook them up with HDMI eARC. Enjoy your favorite film or series with the high-quality sound.
What is the warranty of the product?

1. The machine warranty lasts 1 year upon delivery. If you notice any missing parts or quality issues with parts, please contact us within 3 days of delivery.

2. If the machine is out of warranty period, the customer will be responsible for all costs and expenses for labor, replacement parts, package fees, and shipping fees. The customer is also responsible for specific aggregated charges not covered by this list.
Our customer support is available Monday to Friday: 9am - 5:30pm. Or call us at: (755) 2660 2007